At the end of each month, many mining operations generate a spreadsheet of materials moved around their operation. Unfortunately, up until now, this table of data can be difficult to interpret and display in a visual / meaningful way.
Introducing the Sankey Diagram. The Sankey Diagram has been used for many years to display the flow of energy through different systems. However, creating them has been a challenge and often it requires special software to create it.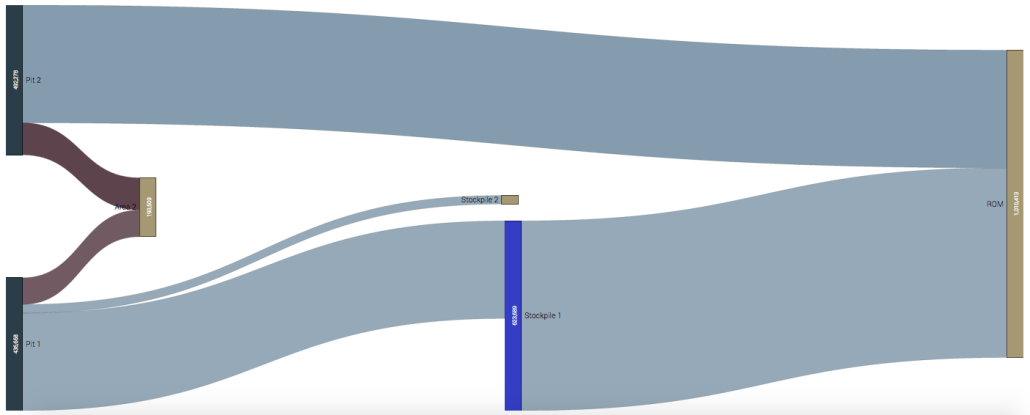 We at Acquire Procurement Services, took some open-source Sankey code and modified it for our own work to display the flow of money within contracts and the total cost of supply of services for our clients. We then made it publicly available.
However, through our work with mining clients, we found that plotting the movement of material between stockpiles in a mine is very easy to achieve with the Sankey Diagram Generator.  It can be done in four simple steps.
Step 1: Get your data in a spreadsheet
Here is some sample data if you need it. Download Sample Data.

Step 2: Create a pivot table of your data
If you have created a pivot table before, follow this simple pivot table tutorial from Easy Excel.
Setup your pivot table so it looks like this.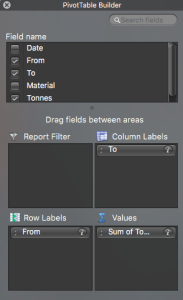 Step 3: Copy and Paste the Data into the Sankey Diagram Generator
a) Open up the Sankey Diagram Generator
b) Copy the data.

Note: Make sure to:
Don't include the Grant Total columns or rows
Don't include "," comma separators in such as 1,000,000
c) Click on Load -> Your Own Data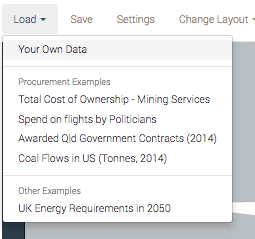 d) Paste the Data into the Box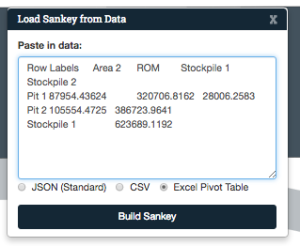 e) Click on the "Excel Pivot Table" Radio Button above the "Build Sankey" button
f) Click "Build Sankey"
You should get something similar to below: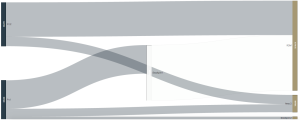 g) Adjust the items (move / change colour)
You can then end up with something like: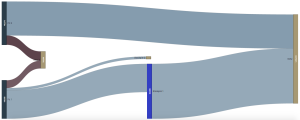 Step 4: Share it with your colleagues.
This can be done either by:
Take a screen shot and put it into your reports, or
Share it with using the "share" button in the menu