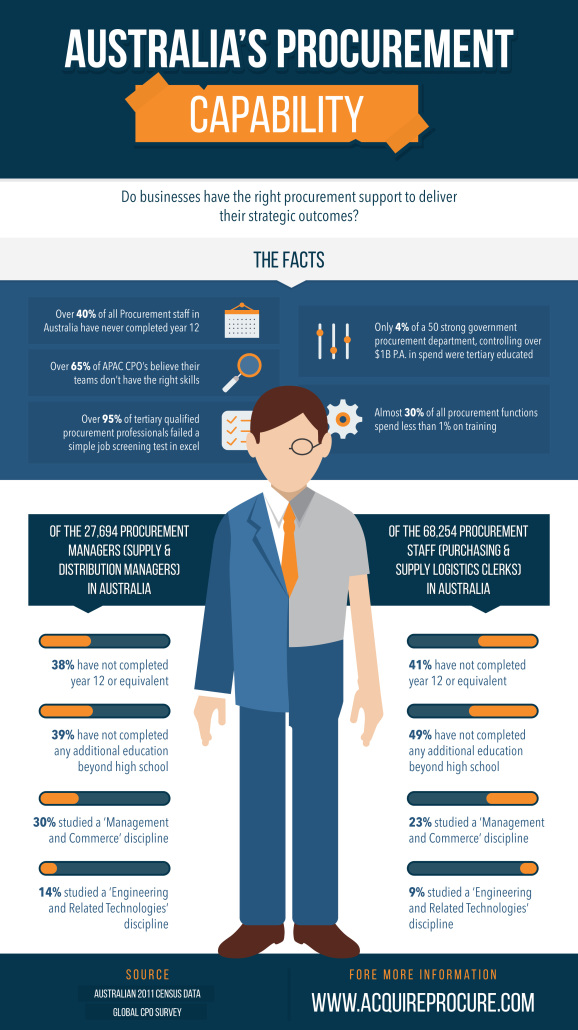 The expectations of Procurement (or Supply) Functions have transformed in previous years – once established as a purchasing office to provide rigour over company spend, they're now required to move beyond simple process governance and demonstrate considerable value in all supply based decisions.
Does your Procurement Function have the capability to deliver on your expectations?
…Unfortunately, you may have the wrong people for the job.
If you're asking "so what"?", read through the examples of when 'Procurement's gone bad', and think about what it would mean for you and your organisation if you made it onto this list.